Technology is transforming our lives every day. With all the innovative technological solutions coming up every day, the line between real and virtual life is also being blurred. One such solution which is gaining popularity at the forefront of the digital arena is Augmented Reality.
According to Statista, the global augmented reality is expected to grow significantly to about 198 billion U.S. dollars by 2025. It seems that this technology is on its way to becoming a true reality for us.
Remember, Pokemon Go fever? It was just a glimpse of how AR can affect our lives.  Here is a deep insight into how augmented reality is going to change the entire world.
Augmented Reality- In a Nutshell
According to Wikipedia, it is an interactive experience where the objects in the real world are augmented by computer-generated information. It brings the components of the digital world into a perception of the real world by the integration of immersive sensations that are perceived as natural parts of an environment.
Both the worlds work in seamless coordination, and users get a chance to experience a new and enhanced natural environment.
By taking up the reality to the next level and using interactive digital elements, the power of AR has also already opened up new realms of possibilities for various industries and business owners. 
They have started to leverage AR oriented apps that save them time, dollars, thereby increasing their ROI significantly.
Here are some of the prominent verticals that have already integrated AR in their daily work processes.
Government
With the ability to provide data in real time, simulate real-life experiences, and engage users, AR has a massive potential to transform the government services.
The government officials can prevent accidents and reduce service calls by showing users the object where they exist; depict imagery such as a 3D view of a proposed project to help people understand complicated concepts, and educate the public.
Training can be done from anywhere, and digital archives along with the scenarios can be created and accessed as many times as required.
Retail Stores
With the launch of Google's AR core and Apple's ARKit, AR is no longer a future for retail. Due to the incorporation of this technology in retail, the users can now virtually try on 3D products, look at products in their home, gather in-store information, and use virtual fitting rooms.
For example, Catalog shopping is sure to go up a notch with the tools like Ikea Place, an iPhone-based app based on Apple's AR-tech to help users make shopping choices with minimal effort.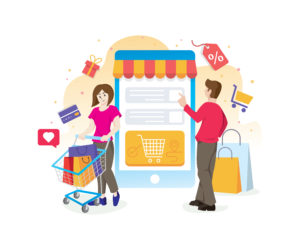 The app uses the phone's rear camera to scan a room and place the Ikea's furniture in the room virtually. Users can also reposition their phones so that they can get a full 360 degrees view of a particular item.
Although the app does not contain Ikea's entire catalog, it is highly successful in easing the challenge of selecting the perfect furniture for your space.
Military
Before Snapchat released its filters and augmented reality was not even a thing; the military had already used this technology for their fighter jet pilots. They are using 'Tactical Augmented Reality' that looks like night vision goggles but can take a soldier through the exact position of army forces.
Then, there are HUD 1.0 (Enhanced night vision goggles) that provides better night sight and tactical information in the form of an overlay. Further, the HUD 3.0 will train the US Army soldiers against the virtual enemies projected in their field.
As of a few months ago, the work was in progress, but the prototype will be light, customizable, and compact.
Healthcare
There are some incredible yet useful AR applications that allow medical professionals to interact with their patients seamlessly. In some cases, these apps also deliver real-time data to the area for supporting surgery, diagnosis, and treatment plans.
For example, AccuVein helps the healthcare providers to locate patient's veins accurately; Sagara is aimed at improving individuals' physical well being and mental health, and VR Dentist is a dental app that uses augmented reality for educational purposes.
Moreover, Google Glass, despite being not in action plays a vital role in the development of many applications in the medical field.
Travel
Travelers often need information quickly. Whether it is about their routes, transportation or accommodation, there are various apps helping travelers access the information.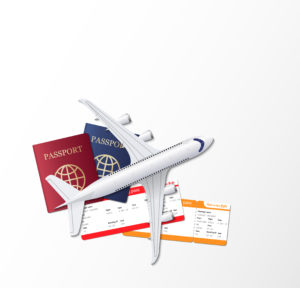 For example, Wikitude comes with a number of worlds in an app that can be overlayed on the real world that you see through your mobile device's camera. The Starbucks World in the app shows if any Starbucks coffee place is in the direction in which you are pointing your camera.
Etips city guide provides GPS-enabled apps and on-screen recommendations of the popular spots using the camera view.  This app covers various cities worldwide with its 49 apps for iPad and 131 for the iPhone. The best part is the Etips also has all its content offline.
Logistics
DHL, one of the leading logistics companies, is one of the early adopters of this revolutionary technology.
The AR-enabled glasses, M100 smart glasses guide them through their warehouse so that they can pick items for their order fulfillment. The company has also reported a reduction in shipment errors and a 25% increase in efficiency.
So, with this, it seems that many logistics companies can benefit from the usage of smart glasses.
The Final Words
Since its inception, it has become evident that AR has the power to capture our imagination like no other technology can.  This technology is changing the way we live, work and play.
It is already integrated into the solutions and apps across multiple industries and has a lot to offer in other fields as well. As it goes on and becomes ubiquitous, we will encounter many applications that are sure to change our lives in ways that we can't even imagine.
There is a chance that in 10 to 20 years, we will have a new generation of people who will assume AR capabilities are as natural as operating a smartphone today.