There is no denying, wherever there is a threat, there is an insurance company working against it. For instance, you buy insurance for your car, home and to protect your other assets.
But how do you safeguard your digital assets? Due to the ever-rising popularity of the internet, web–based transactions, and social media, cyber security is becoming a major concern for all internet users.
According to 2018 Juniper research, cybersecurity breaches will result in stealing 146 billion records by 2023. Further, the average cost of a malware attack on a company is $2.5 million.
Cyber attacks can be detrimental to business and are often devastating to come back from.
This is when Cyber Insurance comes into play.
What Is Cyber Insurance?
Cyber insurance, also known as cyber risk insurance or cyber liability insurance coverage (CLIC) has emerged as a response to a growing number of data breaches every day.
Cyber insurance covers your business' ability to mitigate risk exposure by offsetting the financial costs involved in recovery after a breach. It works for expenses related to first parties and claims by third parties.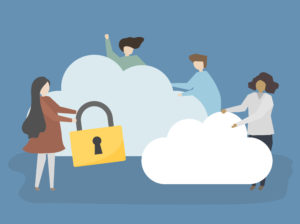 Furthermore, it also covers all the costs related to lawsuit (in some cases), and help you retrieve the sensitive data like account numbers, credit card numbers, records of your customers, and more.
So these days, when every organization is vulnerable to attack, and even companies with strong security measures are not immune, cyber insurance acts as the line of defense by covering all the cost related to damage.
A report by Cybersecurity Ventures has predicted that damage related to cybercrime is projected to hit $6 trillion annually by 2021.  With this prediction, we can say that cyber insurance is a necessity in today's world.
Why Do You Need Cyber Insurance?
Before we explain 'WHY,' do all organizations need cyber insurance? Well, for most of the businesses, the quick answer is yes.
You need cyber insurance for the same reason you need any other safety or protection measures. Did you know that one-third of US companies are currently purchasing cyber insurance?
Further, according to CFO, 70% of the companies are now transferring their risk of cyber exposure to the third party. 24% of the risk managers say that their companies will spend more than $1 million on cyber security protections. The protection measures will include both active monitoring and employee education.
If your organization is going through a cyber attack, the insurer will cover for all your losses, lost digital assets, and costs incurred in dealing with the attack. However, having cyber insurance does not mean just recovering from financial losses, but it also protects you against various hijacking programs.
Moreover, it also provides you protection against manpower and reputational losses.
You can also consider it as a layer of business continuity. If your company experiences a cyber attack, it helps you keep operational. (Source: Heinan Linda, 2017 Business Journal Article on cyber liability insurance)
What Else Does Cyber Insurance Cover?
There is no standard underwriting for what cyber insurance covers, but here are some aspects in which it helps you:
Hardware repairs and downtime costs
After the cyber attack or breach, the first thing that is compromised is data and networks. Database goes out of commission for a few days, consumer service is affected, and the entire business is interrupted.
As we know, replacing entire hardware and recovering records is expensive; cyber insurance covers these elements.
During a ransom ware attack, hackers take over the business' system, destroy the data, and leak it, if their demands are not met. In this case, the insurance provider covers the settlement and hires a specialist to track the attacker.
There are instances when data breach includes skimming of a credit card to rack up the fraud charges before the activity is discovered. In this case, a business's role includes paying back both the customers and investors.
They will also have to pay a cost to third-party services to fix the vulnerabilities to prevent the breach from happening again.
Cyber insurance service providers help you mitigate the costs involved in communications that are associated with the breach.
Assists in dealing with identity thefts
Some hackers steal the identities of your customers and put the entire organization at risk of professional liability. This type of hacking can also take the business down for weeks.
The expenses involved in identity theft include legal fees, forensic investigation, and other business restoration services. Then, there are many other costs associated with the shutdowns, which are quite high.
Cyber insurance policies keep your company running and help you cover the involved costs.
Web content and media liability
It is not related to serious security lapses, but an organization cannot monitor what goes on their site. There are ads, forums, content, comments, and more that can be sources of potential lawsuits.
Cyber insurance protects you from accusations on any copyrights or trademark infringements.
This form of insurance is relatively new, so you will have to conduct a bit of research to buy a comprehensive policy. Moreover, cyber risks change frequently: keep an eye on what can affect you the most.
You can also try conducting a risk analysis on your business, and then decide what policy works for you the best.
Conclusion
With the level of protection cyber insurance provides, it is safe to say that it is the need of the hour.
So, companies that employ data from online sources, store customer databases online or on the cloud, engage in customer relationships via a link, and rely on payment portals for their transactions should get cyber insurance.
But you need to remember that it is just a substitute for security policies.
Regardless of the size of your organization, you will have to make sure that you follow all the established security protocols. As in the case with other insurances, a cyber insurance company will not pay, if you do not make any effort to protect their data network.